Minimum Viable Product Development Services
We provide ​​professional MVP development services to help you explore your idea's potential. Take your first step toward a glorious product launch by cooperating with our MVP development company.

Who We Are?
Indeema Software Inc. is a tech company with proven Internet of Things (IoT) expertise. As a trusted partner for businesses and startups, we assist them with digital transformation and developing innovative solutions.
With over eight years of experience, we have worked with clients from Europe, Australia, the United States, and Canada. We established an R&D center in our Lviv office to carry out high-tech projects. Because IoT technologies are pervasive in all aspects of our lives, we take pride in having in-depth expertise in various industries.
Why Is MVP Important?
A well-thought-out product MVP is the most effective way to estimate your idea's potential without wasting time and cost. The minimum viable product development services allow you to check if your product can fight competition by injecting basic functionality and unique features into your MVP. With the help of an MVP application, you can demonstrate to the investors that your idea is worth bringing to life and test your product on real users before rolling it out to the market.


Our MVP Development Process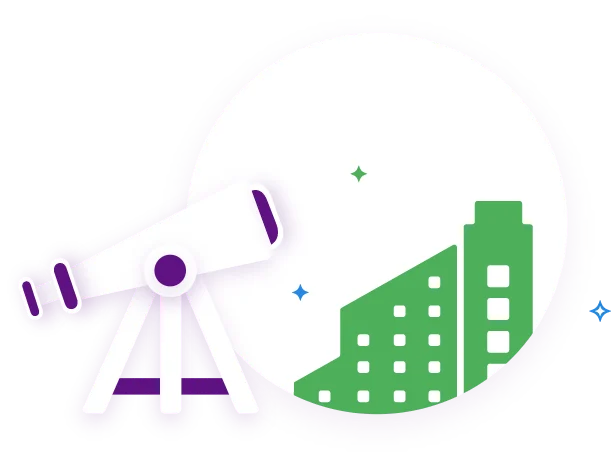 01.
Research & Discovery
Before kicking off the minimum viable product development process, we do market research to ensure that your future product can meet the target audience's needs. In addition, we look into your competition to find out if your product idea can stand out. In parallel, our MVP development team performs thorough business analysis to collect data necessary for selecting and prioritizing features for your future MVP.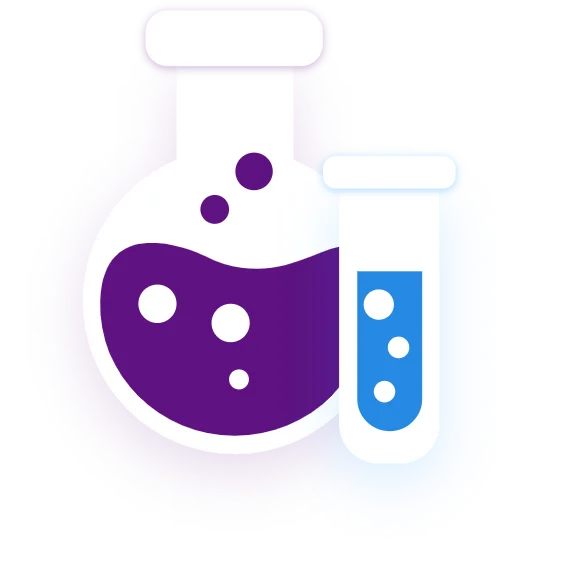 02.
Idea Validation
Our next step is to estimate if the product can bring value to people. We find out which problems the product can solve, how it can be useful for the end-user, and why people would use this solution. With pain points and solutions in mind, we move to actual MVP software development.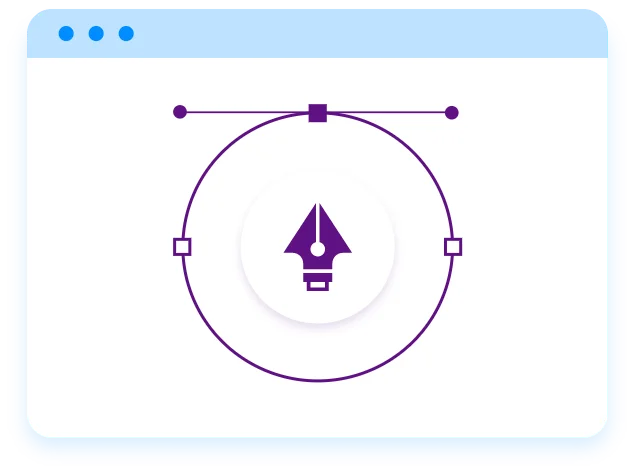 03.
Prototyping & UI/UX Design
After the concept has been validated, our MVP development group gets down to creating the prototype — an early attempt to visualize your solution in order to test ideas before they are fully developed. As soon as our clients' stakeholders approve of the prototype, we start working on your product MVP's UI/UX design. At this MVP stage, our UI/UX team creates convenient interfaces and rewarding user experiences that fully cover interactions intended to be tested in the MVP.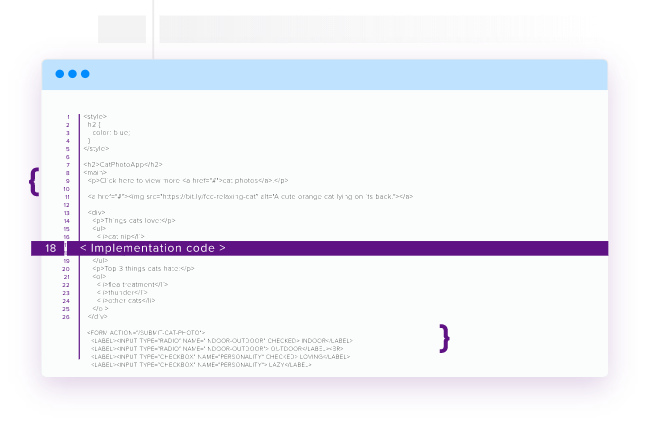 04.
Development
At this stage, our MVP software engineering team writes code to turn the design into a clickable product. Our MVP methodology allows for marketing quickly and cost-effectively while building products of remarkable quality.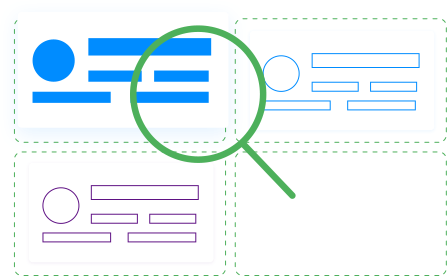 05.
Testing & Quality Assurance
After the concept has been validated, our MVP development group gets down to creating the prototype — an early attempt to visualize your solution in order to test ideas before they are fully developed. As soon as our clients' stakeholders approve of the prototype, we start working on your product MVP's UI/UX design. At this MVP stage, our UI/UX team creates convenient interfaces and rewarding user experiences that fully cover interactions intended to be tested in the MVP.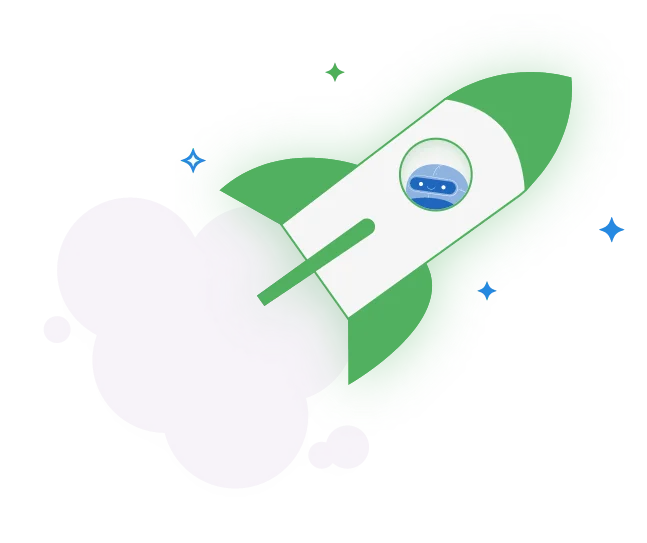 06.
MVP Launch
Once the MVP is complete, we collect feedback from the first users and make continuous updates based on that feedback.
Our Custom MVP Software Development Services
We provide a range of custom MVP development services based on your current MVP project needs and requirements.

MVP CONSULTING

You can turn to our MVP development company to assist you with conceptualizing your idea, determining the functionality of your MVP, and selecting the most suitable tech stack.

PROOF OF CONCEPT

Our MVP software development services include proof of concept to help our clients ensure their idea will deliver value to users.

MVP DEVELOPMENT

We offer end-to-end minimum viable product development services — from defining the concept to delivery and support. Our experienced MVP developers build MVPs that can be later scaled into full-fledged products.

MVP IMPROVEMENT

We map out an improvement strategy based on our client's feedback after the first launch of the developed MVP. Our minimum viable service team focuses on enhancing the MVP, optimizing costs, and planning to transform it into a full-scale product.

PROTOTYPING

If your goal is to validate the look rather than receive detailed feedback about the product, the team at our MVP development company can help you with building a prototype. Prototypes allow testing ideas without spending many resources and presenting users or stakeholders with an interactive visualization of the future solution.

TRANSFORMING YOUR MVP INTO A FULL-SCALE PRODUCT

The team at our MVP software development company will guide you through the process of moving your MVP to a successful full-fledged product. We provide professional assistance in prioritizing customer pain points to be solved, formulating a development roadmap, and mapping out your MVP project scaling.
Industries
Indeema Software Industry Expertise
We Provide Custom MVP Services That Are
Reliable

---

When working on our MVP projects, we do our best to minimize the chances of the system going wrong. Also, we establish clear and measurable KPIs that allow our clients to effectively monitor and assess the MVP performance.

Cost-Effective

---

Our extensive experience in providing professional digital product development services allows us to reduce MVP app development and maintenance costs while still coming up with a high-grade product.

Fast to Market

---

MVP service solutions we offer are quick to market since we stick to a build-measure-learn approach that suggests making a well-thought-out assumption, putting it into practice with minimum resources spent, and testing.

Secure

---

As a trusted MVP company, we strive to live up to this reputation and don't mind devoting extra time and effort to in-depth research and planning for more effective risk mitigation.

Top-Performing

---

At our MVP software development company, we rigorously test the product to make sure we come up with a successful MVP with zero malfunctions that might distract users from accurately assessing it.

Carefully Planned

---

Our MVP app development services involve a great deal of analysis and planning that enable us to prevent any issues that could slow down the development. What is more, we create each MVP app with further enhancements in mind, building architecture that allows for adding more features in the future.
Our MVP Development Tech Stack
We Offer MVP As A Service For
ENTERPRISES

Our specialist expertise in minimum viable product development services enables us to create robust MVPs for large businesses, taking into account all enterprise-scale requirements.

STARTUPS

When crafting MVP for startups, the team at our minimum viable company primarily focuses on market analysis and planning to adequately assess your idea and adapt it to the target audience's needs.

SMALL & MEDIUM BUSINESSES

We build MVPs for small and medium businesses with fast delivery and minimum investment in mind.
Why Us
Why Outsource MVP Software Development
EFFICIENT RISK MANAGEMENT

If you entrust building your minimum viable product to an experienced MVP app developer, you can focus your core team's potential on the business side of the project while the vendor will deal with R&D for the MVP.

ACCESS TO REMARKABLE TECH TALENT

Outsourcing unlocks the opportunity to work with world-class MVP developer talent. Outsourcing MVP development companies usually have cross-functional teams that can deliver high-quality products quickly and efficiently.

COST-EFFICIENCY

You can save considerable costs by partnering with an outsourcing MVP app development company. MVP companies in most popular outsourcing destinations charge less than an average minimum viable product development company in the USA or Western Europe.
Customer Success Stories
Explore our MVP case study compilation.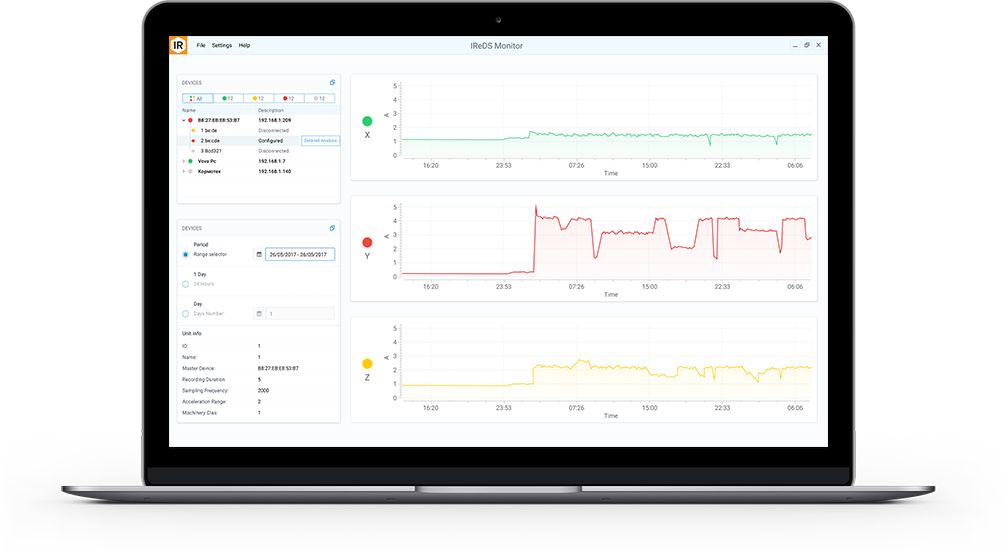 Industrial IoT Solution for Rotating Machinery
The iReDS is a part of our ViDiSy (Vibration Diagnostics Systems) end-to-end Industrial Internet of Things solution for complex monitoring and analyzing the rotating mechanisms. The system remotely monitors machinery to prevent downtime and determine cause and location of the faults. Gearing industry with actionable data, it is simple, easy to install, configure, and use hardware-software tool.
Industry:

Digital Manufacturing

Service:

IoT Consulting Services,

Tech Advisory,

R&D Services,

MVP Development,

IoT Development,

Firmware Development,

...

Lifetime:

2015 - 2019

Client's Location:

USA
Learn more
FAQ
It depends on a range of factors, including the type of MPV you want to create, its complexity, the amount of research needed, and your budget. In general, simple solutions typically take 2 to 4 months, while more complex ones require around 6 to 9 months and even more.
For starters, you should explore the list of services each company you're considering offers to find out if they can meet your needs. In addition, you can look through their case studies to check whether their experience aligns with your project requirements.
A prototype is a lightweight, early product version that doesn't include full features. Prototypes are used to quickly test basic ideas and assumptions behind the product. On the other hand, an MVP is a usable product version with a single core feature or a set of features suitable for user testing.