Cloud Software Development Services
We provide professional cloud development services to help our clients speed up their digital transformation and fully leverage cloud environments. Whatever your business size and industry, the team at our cloud development company will help you find the right cloud solution to shift your operations to the digital space.
Our Cloud Development Expertise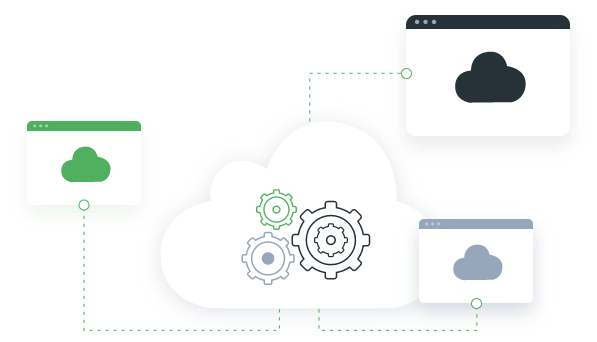 CUSTOM CLOUD DEVELOPMENT
Our profound engineering and business expertise allows us to create one-of-a-kind, robust cloud solutions. We take advantage of the latest cloud technologies and novel development approaches to deliver high-grade cloud services that exceed our clients' expectations.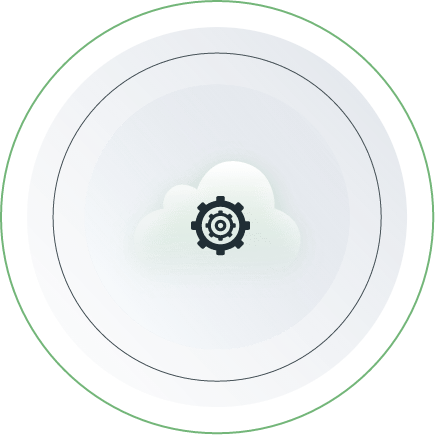 CLOUD-NATIVE DEVELOPMENT
Tap into the immense scalability and flexibility of the cloud by developing and managing your applications with the help of innovative cloud-based services.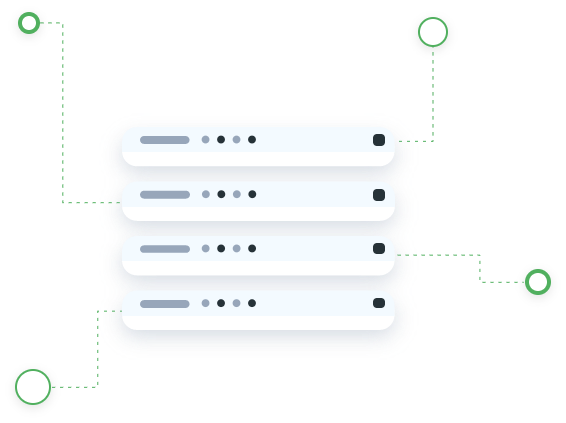 CLOUD MIGRATION
Our cloud software development team will provide professional assistance in transitioning from inefficient offline processes to the cloud, where operations occur at a blistering pace. With your business goals and needs in mind, we'll help you choose the best migration strategy 一 IaaS, dockerizing, or via cloud-native services.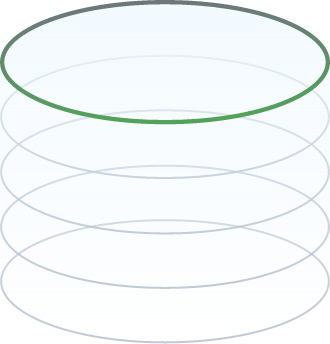 CLOUD APP CONTAINERIZATION
Enjoy optimized efficiency and greater productivity with containerization services by Indeema that will help you make your applications portable, independent, and faster.
READY TO EMBRACE SCALABILITY AND EFFICIENCY?
LET'S TALK
Why Choose Indeema Software For Cloud Software Solutions?
WE DELIVER VALUE
Our solid expertise in cloud solutions development and established processes enable us to build high-performing cloud computing solutions reducing development time and mitigating risks.
CLIENT-FIRST APPROACH
We deliver our cloud software development services with our clients' goals and needs in mind. As one of trusted, client-oriented cloud development companies, we strive to live up to this image and never start the development process without fully understanding our clients' business processes and goals.
NO OVER-ENGINEERING
Each cloud services developer at Indeema Software takes pride in creating robust cloud solutions that aren't overly engineered. We focus on building simple and scalable applications that other developers can easily maintain.
WE ARE FULLY TRANSPARENT
From research to deployment and maintenance, we follow the practice of constantly keeping our clients in the loop about the project's progress.
Benefits
Advantages of Cloud Development Services
SCALABILITY

Cloud is the most effective solution if you plan for future growth. Unlike traditional server hosting, applications hosted in the cloud can unprecedentedly scale. Cloud-based solutions allow you to quickly scale up the processing power and cloud storage without switching servers.

COST-EFFICIENCY

Cloud solutions are less expensive to operate and manage compared with on-premises applications. Most cloud platforms use a pay-as-you-go model with monthly fees, meaning that you pay exactly for what you use.

EASE OF USE

Since cloud resources have never been more than a click away, cloud solutions are incredibly easy to use. Moreover, cloud infrastructure can be managed by a third party, meaning you can focus on strategic vision and customer service rather than on technology.

MAXIMUM SECURITY

Due to their immense scale, cloud vendors devote remarkable effort to ensure cloud-based apps' top security. The cloud data is centralized and backed up on a regular basis. Additionally, cloud platform providers perform cloud penetration testing to spot any risks and vulnerabilities.

ENHANCED COLLABORATION

Cloud-based solutions allow team members to easily view and securely share information, which translates into more efficient collaboration.

SUSTAINABILITY

With environmental issues challenging the modern world, many companies look for ways to make their contribution to sustaining our planet. By moving to the cloud, you can cut energy consumption and save other resources, too.
FAQ
Cloud computing refers to delivering computing services (servers, databases, storage, software, networking, analytics, etc.) over the Internet.
There are three types of cloud computing: private clouds, public clouds, and hybrid clouds. The public cloud means that the services are delivered across the internet; the private cloud is designed for internal use within a single organization; finally, the hybrid cloud suggests combining public and private platforms for hosting applications and workloads.
The single difference between private, public, and hybrid clouds is their ownership model.
As of 2022, there are four major cloud providers: Microsoft Azure, AWS Cloud, Google Cloud, and IBM Cloud.
Yes. Our cloud software development company offers cloud migration services.
Technically, you can put any application in the cloud, but sometimes it's not a good idea. In general, the top uses of the cloud include collaboration, IT management, personal and business applications, application development and deployment, as well as server and storage capacity. Contact our cloud development company if you need advice. We'll help you determine whether the cloud is a reasonable solution in your specific case and, if yes, help you choose the cloud platform that can best meet your business needs and requirements.